Featured Video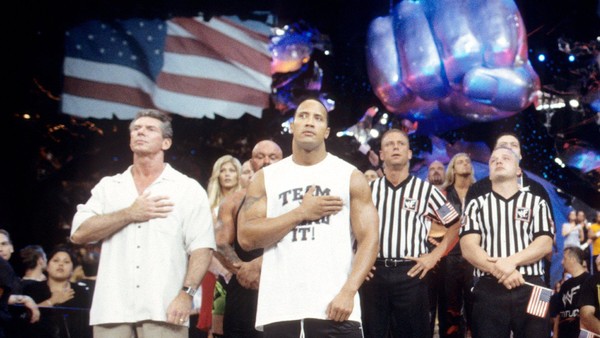 11 September 2001. One of the most tragic days in human history. An unfathomable, senseless day of great suffering, destruction, and distress, caused by a series of coordinated terrorist attacks carried out by al-Qaeda across the United States of America, bringing the world to its knees.
Sweeping changes came to almost every aspect of modern life. In the entertainment industry, countless films were either altered or cancelled, the 53 Annual Primetime Emmy Awards were rescheduled from 16 September to 7 October, the 2nd Latin Grammy Awards were scrapped, and swathes of MLB, NFL, and MLS games were postponed or shelved, and the list goes on.
Everything was disrupted, but Vince McMahon and WWE stood defiant. The Chairman vowed to not "let the terrorists win," holding a special 9/11 tribute episode of SmackDown in Houston, Texas, on 13 September. It was a heartwrenching show and the biggest public assembly of its size since the tragic events, but not WWE's only response to the tragedies.
The best and worst of McMahon's character is exposed in the list within, though his nobler replies to 11 September undoubtedly deserve the highest praise possible...