17 Things You Probably Missed From WWE Raw (Sept 9)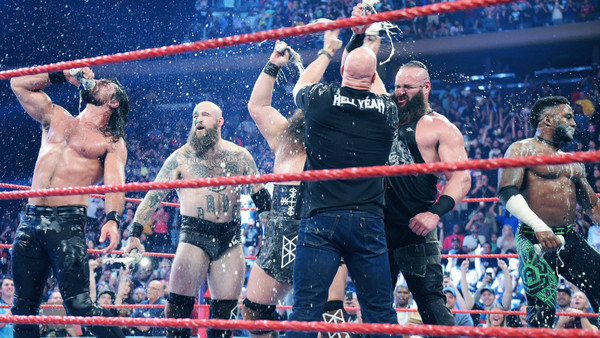 Steve Austin was handing out the drinks on Raw and ended the night with a good old fashioned beer bash that may (if those abs are anything to go by) be a mega-rare treat for both Seth Rollins and Cedric Alexander. They, along with The Viking Raiders and Braun Strowman, feasted on 'Stone Cold's' superstar rub.
Did it properly promote this Sunday's Clash Of Champions pay-per-view? No, not really, but such is life in the non-stop world of battling up and down ratings, heavily papered houses and WWE's struggles to create new, money-drawing stars. At least fans in MSG got to have some fun. They loved seeing an old favourite, and they'll love all these hidden gems too.
There are 17 to get stuck into, and they include every single one from that lengthy contract signing segment for the Universal Title. There's a massive nine gems from that skit to enjoy. Others come from Bray Wyatt, who may just have hinted at his next move post-Rollins and Strowman, and there's a Power Rangers reference too.
Why not?