1. Roseanne Barr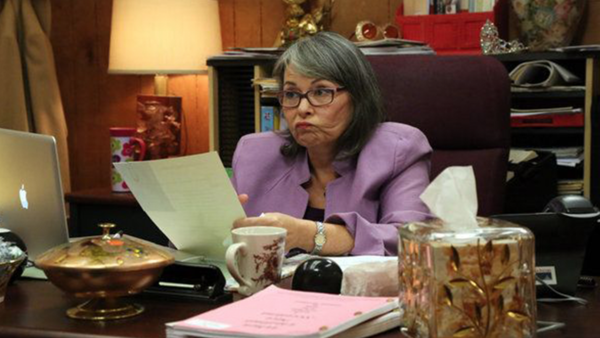 From comedic giants like Ken Jeong and Rob Riggle to Hollywood A-listers like Amy Adams and Idris Elba, The Office had some of the world's biggest stars joining up with the team at Dunder Mifflin.
We've gone through all of the episodes, took note of the various cameos and created a quiz that only die hard fans would ever be able to complete. You might know the actors and actresses who made appearances on the long-running show, but do you remember which episodes they starred in?
That might sound like an easy task at first, but with 201 episodes in the can, we assure you that this will test your knowledge. So, if you really think that you know The Office inside and out, including episode titles and the people who were in them, then this quiz is for you. Let's see what you've got!
Answers at the end!