10. You Caught The Running Theme In The Show Titles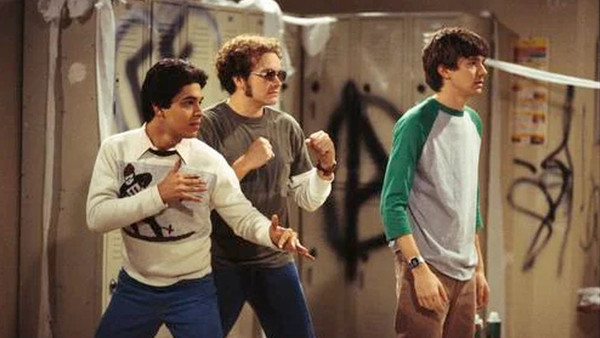 That '70s Show was a huge hit for Fox in the late '90s and early 2000s, which came as a surprise to many people. Critics and viewers weren't sure what to expect from the comedy period piece set in the 1970s in the fictional Wisconsin community of Point Place. Once it got rolling, the series exploded in popularity and surged in the ratings.
The story focused on two neighborhood teenagers, Eric and Donna, who work through their feelings for each other over the course of the series. The ensemble also featured their friends and family, with Eric's parents quickly becoming fan favorite characters. It also launched the careers of actors like Mila Kunis, Topher Grace and Ashton Kutcher.
Over eight seasons, seven of them good, there was a lot of weirdness, both in front of and behind the camera.