Featured Video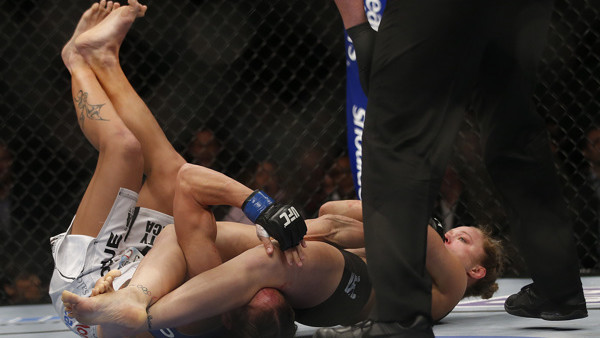 The UFC encourages variety. Dana White and his team hand pick their match-ups with the intention of exciting their loyal following with a clash of styles and characters.

One of the defining aspects of some of the UFC'S biggest stars has been their ability to use a particular move or strike with such frequent devastation, that it becomes a calling card and something the fans pay to see.
These moves can become so fashionable that they leak out into popular culture (I'm looking at you, Superman Punch) or even inspire another generation of Martial Artists to equip themselves with the offense in question.
Be it submission, hand or leg strike, these actions tend to signal the beginning of the fight's conclusion. If the contender on the receiving end somehow manages to survive the famous onslaught, that in itself can be a worthy achievement.
When you have 26 years of illustrious ass-kicking to choose from, narrowing down just 10 of the Greatest Signatures in the company's history is a tough ask.
However, it's hard to argue that, without these game-changers, the names on this list would not have gone down in history as some of the very best to strap on the gloves.